Network Security Services In Baltimore, MD
We are a premier provider of Network Security Services in Baltimore, MD.
Contact our experts to schedule an appointment today
Top Rated Network Security Services
Our goal and focus is clear, we strive to maintain and create an outstanding customer experience and REASONABLE RATES with every client interaction. Our ideal client would be a small or mid-sized business or prime contractor with a need for IT Assistance and possibly future plans to utilize RTS's State of Maryland Minority Business Enterprise (MBE), Disadvantaged Business Enterprise (DBE) and Small Business Enterprise (SBE) Certification's.
Network Security In Baltimore
Security, while a broad term that covers many products, is about ensuring that your organization can continue to operate despite a chaotic world of both malicious actors and accidental mistakes. Since no organization will ever be 100% protected (especially via one product), our philosophy for security is a 'layered approach', which means that an organization should layer multiple protections on top of each other to get as close to 100% as possible.
Network security is the protection of the organization's networking infrastructure from unauthorized access, misuse, or theft. This is implemented by creating a secure infrastructure for devices, applications, users, and applications to work in a secure manner.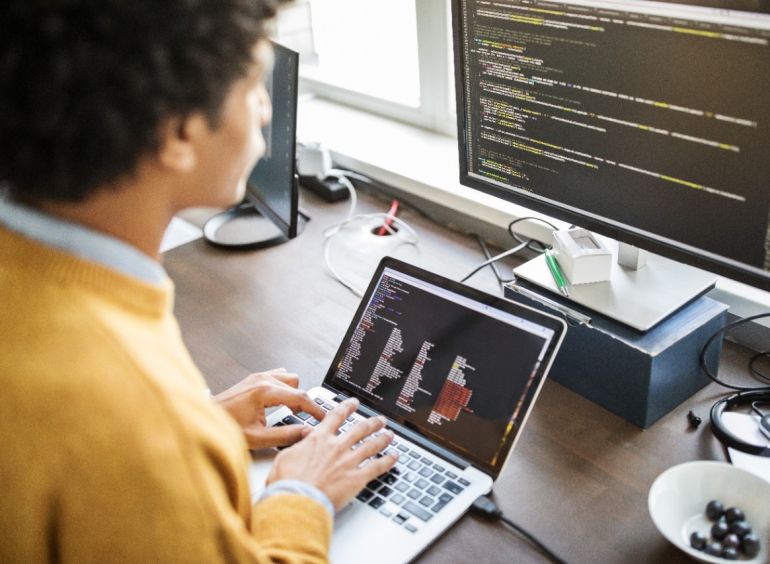 Network Security In Baltimore, MD
Reasonable Tech Solutions provides multiple layers of defenses to create a network security platform that keeps your network secure and running at it's highest level of efficiency for your organization.
Here is a list of some of the protocols we provide:
Intrusion Prevention Systems

Firewalls

Network Segmentation

Anti-virus and Anti-malware Software

Ransomware Remediation

Patch Management

Data Loss Prevention

Access Control

Application Security

Cloud Security

Email Security
TESTIMONIALS
What People Are Saying
This business, Reasonable Tech Solutions, Inc., is very convenient to me, and was immensely helpful when I recently ordered a product from Amazon. I requested delivery to this business since it was listed as an "Amazon Hub Counter", and I wasn't at all disappointed; quite the opposite in fact. Both James and Josiah provided exceptional service, as far as keeping me updated on my delivery status, and I was able to retrieve my package much sooner than I'd anticipated, again thanks to their extra efforts.
So, to Reasonable Tech Solutions, Inc. in Towson, a big shout-out for your unsurpassed service and courtesies!

Clean professional office where all rules are told up front. Comfortable chair and temperature while taking test. Very happy with customer service provided at the front desk.

This is a great company to do business with. Not only does it provide excellent quality at an extremely reasonable price, but it is willing to carry out its professional commitments at the cost of the company. The next time I need something, I'll be sure to come to Reasonable Tech Solutions.

Doing business with Reasonable Tech Solutions was an amazing experience! This company was extremely professional, helpful, and understanding of my sons' academic needs. My boys were ecstatic about their customized laptops. I highly recommend that you do business with this tech company.

Looking For Network Security Services In Baltimore, MD?
Reasonable Tech Solutions understands that your Cybersecurity technology does not exist within a vacuum – there is more to consider than just the technology. At Reasonable Tech Solutions, we believe that asking about, and ultimately matching a solution to your goals and budget is the best way that we can add value for you. Let us show you how Reasonable Tech Solutions provides a more thoughtful way of solving Cybersecurity worries for the modern business.