Managed IT Services & Computer Security in Maryland
We are an Information Technology (IT) company that's focuses on Network Security, Help-desk Services, and System Administration for small and mid-sized businesses. We are also a Baltimore City and State of Maryland Certified MBE/DBE/SBE Company. Our goal and focus is clear, we strive to maintain and create an outstanding customer experience and REASONABLE RATES with every client interaction. 

Our help desk services are always ready to assist, ensuring swift resolutions, technical support, and a seamless user experience for all clientele.
Database Administration
Our experts in database administration ensure optimal performance, security, and seamless integration, making data retrieval and storage efficient.

Printer Sales and Services
Our dedicated team offers top-tier printer sales and services, ensuring quality output and efficient maintenance for every printing need.

Cloud Services
Leveraging the power of the cloud, we offer scalable, reliable, and secure cloud services, optimizing storage and accessibility for businesses of all sizes.
Implementing state-of-the-art access control systems, we guarantee that only authorized personnel can access your crucial resources, ensuring security and confidentiality.

IT Risk Assessment
Through our IT risk assessment, we identify vulnerabilities, fortify defenses, and devise strategies to maintain operational excellence in the tech landscape.
With our cutting-edge endpoint protection, devices connect with confidence, shielded against potential cyber threats and malicious activities.

In an era of digital threats, our cybersecurity measures stand resilient, protecting assets, data, and integrity with the latest technological advancements.

Firewall
Our robust firewall solutions act as the first line of defense, safeguarding your data and infrastructure from external threats and intrusions.
Learn About Reasonable Tech Solutions IT Services
IT Services For Small, Medium and Corporations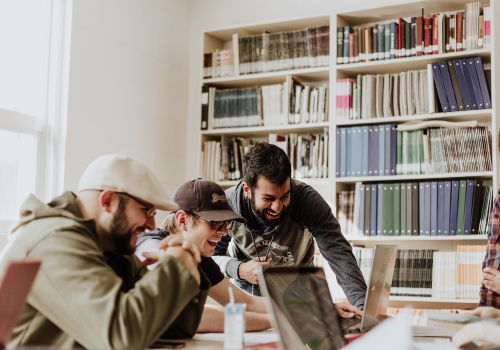 The cloud is revolutionizing how businesses operate. Storage, scalability, remote work, and disaster recovery—all are enhanced through cloud computing. For Baltimore businesses, this offers incredible potential. Yet, potential is only realized when harnessed...
Looking For IT Services and Consulting?
We leverage a flexible, customer-centric approach to create the building blocks of a more secure and resilient tech ecosystem. Contact us Today
101 E Chesapeake Ave Suite LL-1, Towson, MD 21286
What IT services does Reasonable Tech Solutions offer in Baltimore?
Reasonable Tech Solutions provides a diverse range of IT services in Baltimore, including managed IT services, cloud solutions, cybersecurity measures, network setups, and IT consultancy, ensuring all your technology needs are covered.
How does Reasonable Tech Solutions stand out from other IT service providers in Baltimore?
Our commitment to understanding client needs, paired with our extensive expertise in the field, ensures we offer tailor-made IT services for Baltimore businesses. This client-centric approach sets us apart in the region.
Do you offer 24/7 IT support services in Baltimore?
Yes, Reasonable Tech Solutions provides round-the-clock IT support to Baltimore businesses. Our dedicated team is always on standby, ensuring your operations run seamlessly.
Does Reasonable Tech Solutions provide data recovery services in Baltimore?
Indeed, Reasonable Tech Solutions offers advanced data recovery services in Baltimore, ensuring that businesses can retrieve vital information in case of unexpected data loss or system malfunctions.