Help Desk Services In Baltimore, MD
We are a premier provider of Help Desk Services in Baltimore, MD.
Contact our experts to schedule an appointment today
Top Rated Help Desk Services
Are you tired of spending hours trying to troubleshoot technical issues that disrupt your business operations? Look no further! Our dedicated team of experienced professionals is here to provide you with top-notch Help Desk Services in Baltimore, MD.
Help Desk Services In Baltimore
At Reasonable Tech Solutions, we understand that every minute counts in today's fast-paced business environment. That's why we offer reliable and efficient Help Desk Services tailored to meet the unique needs of your organization. Our team is well-equipped with the knowledge and expertise to handle a wide range of technical challenges, ensuring smooth and uninterrupted workflow for your business.
Take the first step towards streamlined IT support today! Contact us to learn more about our Help Desk Services in Baltimore, MD, and how we can help your business thrive. Our friendly team is ready to answer your questions and provide you with a customized solution that exceeds your expectations.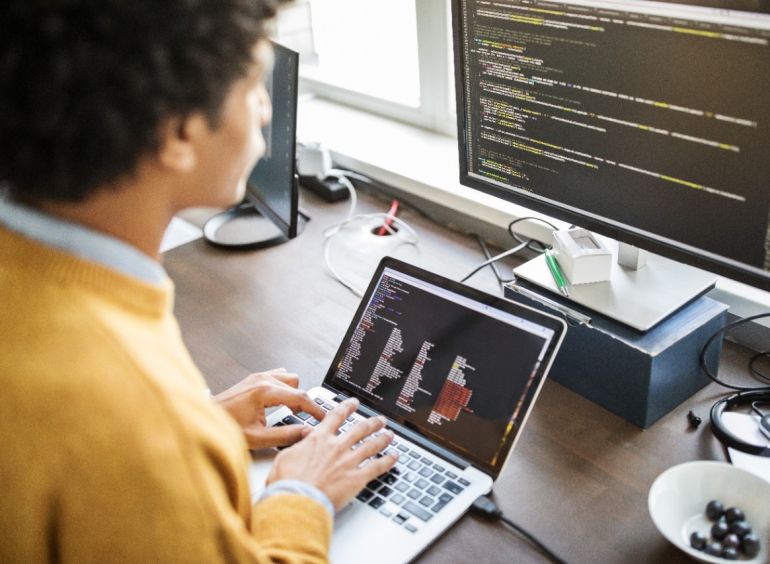 Why Choose Our Help Desk Services?
Round-the-Clock Support: Technical issues can occur at any time, and we're here to assist you 24/7. Our Help Desk Services provide you with peace of mind, knowing that our team is just a call or email away, ready to resolve your IT problems promptly.
Highly Skilled Professionals: Our certified technicians are trained to handle diverse IT environments and possess extensive knowledge across various platforms and software. They'll efficiently diagnose and resolve your technical issues, minimizing downtime and maximizing productivity.
Customized Solutions: We understand that every business is unique, and that's why we take a personalized approach. Our Help Desk Services are tailored to your specific requirements, ensuring that our solutions align perfectly with your organization's goals and objectives.
Rapid Response Time: We know that time is of the essence when it comes to technical support. Our team is committed to providing quick response times, ensuring that your issues are addressed promptly and effectively.
TESTIMONIALS
What People Are Saying
This business, Reasonable Tech Solutions, Inc., is very convenient to me, and was immensely helpful when I recently ordered a product from Amazon. I requested delivery to this business since it was listed as an "Amazon Hub Counter", and I wasn't at all disappointed; quite the opposite in fact. Both James and Josiah provided exceptional service, as far as keeping me updated on my delivery status, and I was able to retrieve my package much sooner than I'd anticipated, again thanks to their extra efforts.
So, to Reasonable Tech Solutions, Inc. in Towson, a big shout-out for your unsurpassed service and courtesies!

Clean professional office where all rules are told up front. Comfortable chair and temperature while taking test. Very happy with customer service provided at the front desk.

This is a great company to do business with. Not only does it provide excellent quality at an extremely reasonable price, but it is willing to carry out its professional commitments at the cost of the company. The next time I need something, I'll be sure to come to Reasonable Tech Solutions.

Doing business with Reasonable Tech Solutions was an amazing experience! This company was extremely professional, helpful, and understanding of my sons' academic needs. My boys were ecstatic about their customized laptops. I highly recommend that you do business with this tech company.

Looking For Help Desk Services In Baltimore, MD?
Reasonable Tech Solutions understands that your Cybersecurity technology does not exist within a vacuum – there is more to consider than just the technology. At Reasonable Tech Solutions, we believe that asking about, and ultimately matching a solution to your goals and budget is the best way that we can add value for you. Let us show you how Reasonable Tech Solutions provides a more thoughtful way of solving Cybersecurity worries for the modern business.