A+ Training In Baltimore, MD

 
Top Rated  A+ Instructors
 We are a premier provider of A+ Training in Baltimore, MD. We focus on Network Security, Help-desk Services, and System Administration for small and mid-sized businesses. We are the industry leader in Cybersecurity. Our software platform and services help operators protect company infrastructures focused on security, data and providing valuable insights.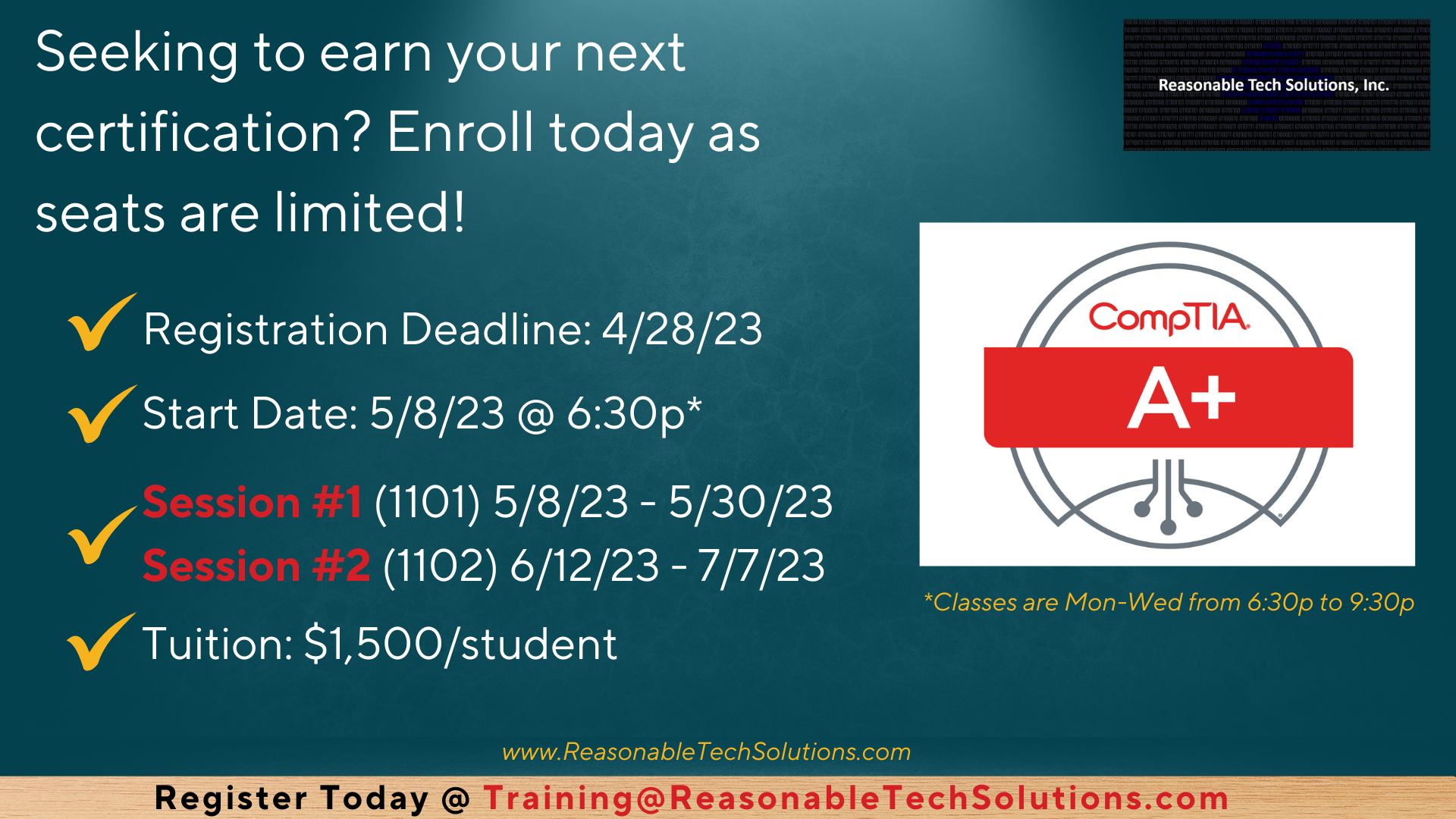 HARDWARE: Identifying, using, and connecting hardware components and devices, including the broad knowledge about different devices that is now necessary to support the remote workforce
OPERATING SYSTEMS: Install and support Windows OS including command line & client support. System configuration imaging and troubleshooting for Mac OS, Chrome OS, Android and Linux OS.
SOFTWARE TROUBLESHOOTING: Troubleshoot PC and mobile device issues including common OS, malware and security issues.
NETWORKING: Explain types of networks and connections including TCP/IP, WIFI and SOHO
TROUBLESHOOTING: Troubleshoot real-world device and network issues quickly and efficiently
SECURITY: Identify and protect against security vulnerabilities for devices and their network connections
MOBILE DEVICES: Install & configure laptops and other mobile devices and support applications to ensure connectivity for end- users
VIRTUALIZATION & CLOUD COMPUTING: Compare & contrast cloud computing concepts & set up client-side virtualization
OPERATIONAL PROCEDURES: Follow best practices for safety, environmental impacts, and communication and professionalism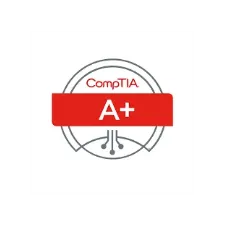 The CompTIA A+ Core Series requires candidates to pass two exams: Core 1 (220-1101) and Core 2 (220-1102) covering the following new content, emphasizing the technologies and skills IT pros need to support a hybrid workforce.
More job roles turn to A+ to supplement skills : 
Help Desk Tech
Desktop Support Specialist
Field Service Technician
Help Desk Technician
Associate Network Engineer
System Support Technician
Junior Systems Administrator
More job roles turn to A+ to supplement skills – baseline cybersecurity skills are applicable across more of today's job roles to secure systems, software and hardware.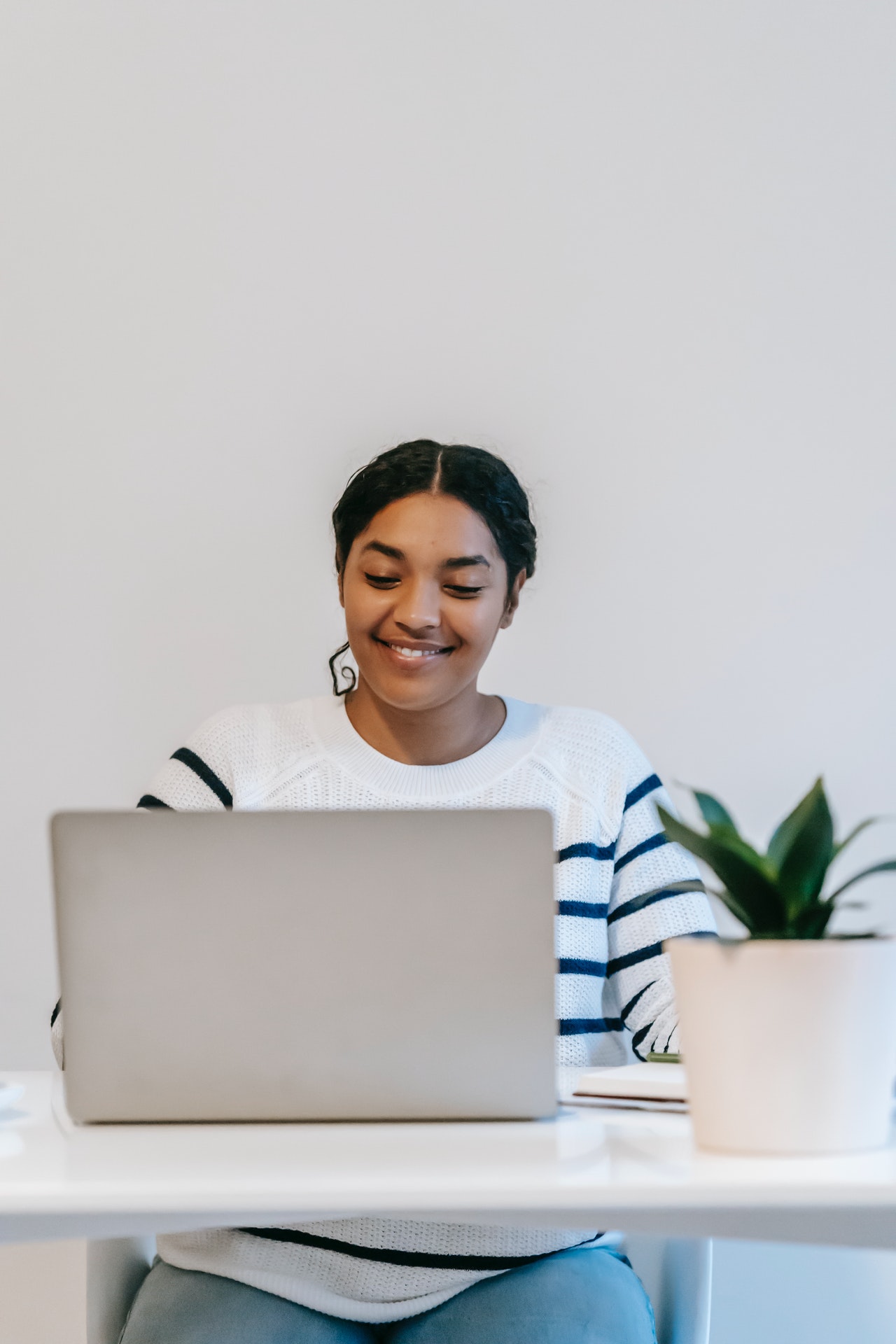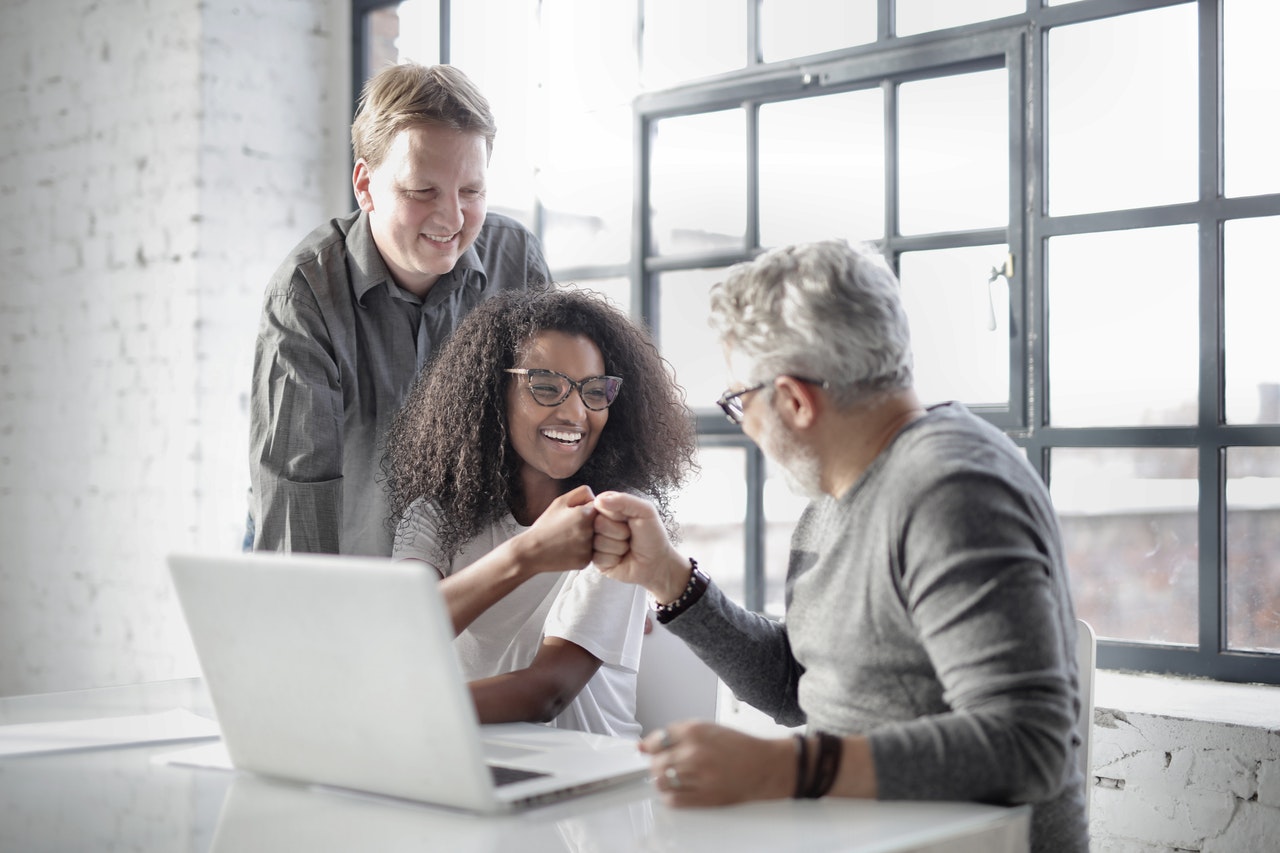 Vouchers are non-refundable and non-returnable.
One voucher is applicable towards one exam.
All vouchers, including any retakes, are valid for 12 months.
Certification exam retirement dates supersede voucher expiration  dates.
Visit the CompTIA website for certification exam information.
CompTIA A+ certified professionals are proven problem solvers. They support today's core technologies from security to networking to virtualization and more. CompTIA A+ is the industry standard for launching IT careers into today's digital world.
CompTIA A+ is the only industry recognized credential with performance testing to prove pros can think on their feet to perform critical IT support tasks. It is trusted by employers around the world to identify the go-to person in end point management & technical support roles. CompTIA A+ appears in more tech support job listings than any other IT credential.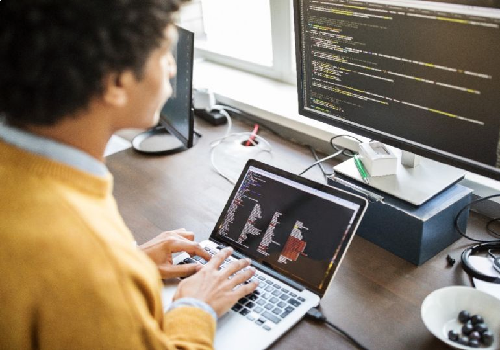 Looking For A+ Training & Certifications?
Our top priority is our customer, so if you ever have a concern, question or comment please contact us and we will be more than happy to assist you to answer all your questions. We've helped thousands of students just like you, and they love every minute of it.